Building isn't just our business. It's our passion. We're excited to get to work in the morning. We love the challenge of being given nothing more than a sketch on the back of the napkin & turning it into a functional and beautiful structure with our team of architects, engineers, subcontractors, & employees. And nobody does it better.
WHY DESIGN+BUILD: Design Build is the fastest growing project delivery method across the country. It is the proven method for providing a project that is closer to budget, schedules, and with less risk to the owner. The Design Build process that we practice allows us early knowledge of budgets, the ability to fast track the project, saves money, and greatly reduces the risk of pricey change orders.
OUR PROCESS IS UNIQUE IN THAT WE ARE TRULY A TURNKEY CONSTRUCTION SERVICES PROVIDER.
From due diligence in site selection to project planning, construction, and furnishing, our capabilities are unmatched by any other building contractor. Our goal is to take as many of the moving parts associated with construction and combine them into one fluid process. Let us show you that there truly is " A Better Way to Build."
Experience You Can Trust Our mission is to offer our customers a superior construction experience through our technological prowess, market specific expertise, and highly trained staff. Our goal is to add significant value to every project and be a partner in our customers' success.
Dedicated and Loyal Staff
Many project owners can probably relate to having a contentions relationship with their contractor by the end of the project. Many of ours become our friends.
We Treat You and Your Business with Respect

We're business people too. We understand the limitations of budgets and the importance of timeframes. Entering into a contract with us guarantees a fiduciary relationship protecting our customers' investments and provides for expert opinions in achieving the best possible outcome.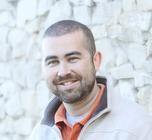 Tim Eagan, President Tim received his B.S. in Construction Management from Southeast Missouri State University in 2006 and brings 15 years of construction experience.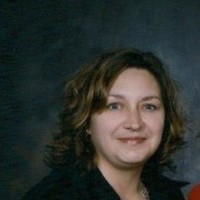 Amy Muench, Business Development
Amy graduated from Hickey College and brings 20 years of construction experience.