Eagan Building Group has been a leading provider of comprehensive Design-Build services for commercial properties for the past 15 years. Founded in 2008 by Tim Eagan, the company has established a reputation for delivering exceptional quality work and outstanding customer service.
Over the years, Eagan Building Group has completed numerous projects ranging from small-scale renovations to large-scale construction developments. With a team of highly skilled designers, engineers, and construction experts, the company has the ability to manage every aspect of a project from start to finish, ensuring that each project is completed on time and within budget.
The company's success is built on core values, including a commitment to excellence, integrity, and innovation. This commitment is reflected in the company's approach to every project, ensuring that each design and build is tailored to meet the unique needs of the client.
At Eagan Building Group, the team believes that communication is key to a successful project, and they work closely with clients throughout the design and build process to ensure that their vision is realized. The company's dedication to customer satisfaction is evident in the high level of repeat business and referrals they receive from satisfied clients.
With 15 years of experience and a track record of success, Eagan Building Group has the expertise to make your vision a reality.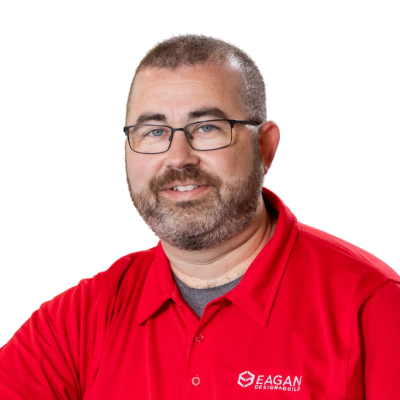 Tim Eagan
President
Tim, a Construction Management graduate from Southeast Missouri State University, began his career in construction at 16 and has never looked back. With an unwavering passion for his work, he constantly seeks new challenges. Married to Scottie for 15 years with four children, he enjoys family travel and weekends at Lake of the Ozarks.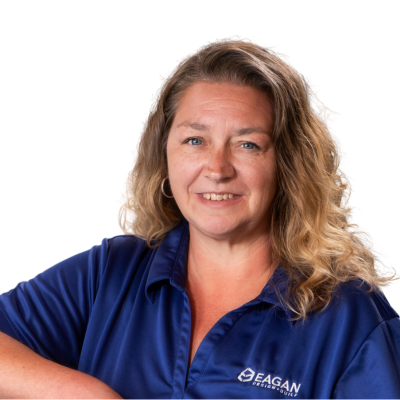 Amy Muench
Project Manager
With 30 years in construction, Amy is passionate about building connections with clients, subcontractors, and suppliers. Outside work, she enjoys cherished moments with loved ones, camping, and sand volleyball. Married to Brian, they have a daughter, Marisa, and a new granddaughter, Eleanor.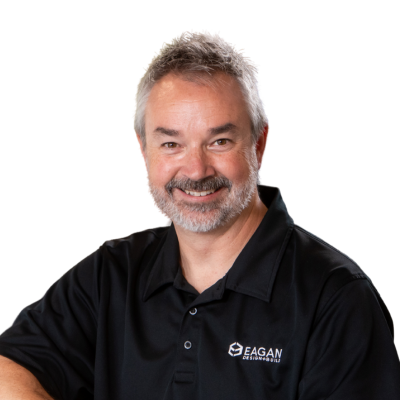 Kelly Rinne
Estimator
Kelly started his construction journey 20+ years ago as an apprentice in the field. Estimating has been a natural next step for him by knowing how the construction process works and how to perform the different aspects of carpentry.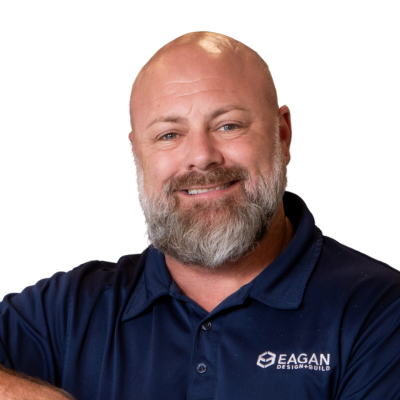 Patrick Donnelly
Project Manager
Patrick is a seasoned Construction Management professional. He graduated from Southwest Missouri State in 1999. With 9 years as a Construction Superintendent and 14 years at Donnelly Contracting LLC (Commercial/Residential), he brings extensive expertise to the industry.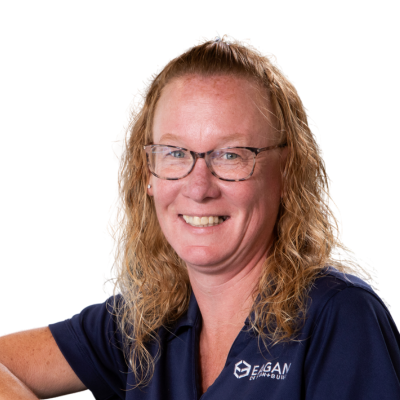 Leslie Nie
Office Manager
Leslie, a valuable Eagan team member for 3 years, brings expertise. Formerly an office manager in the freight elevator business, Leslie loves her Washington community where she was born and raised. Actively involved in American Lodge Post 2661, Elk's 1559, and Washington Lion Club.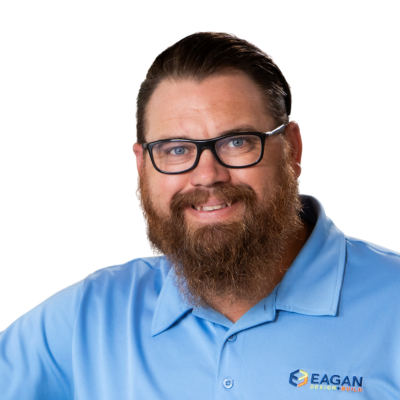 Matt Land
Superintendent
Matt worked as a Commercial Carpenter for 18 years before taking his current Superintendent role at Eagan in 2018. He enjoys being with family, camping, golfing, BBQing, and playing volleyball in his spare time.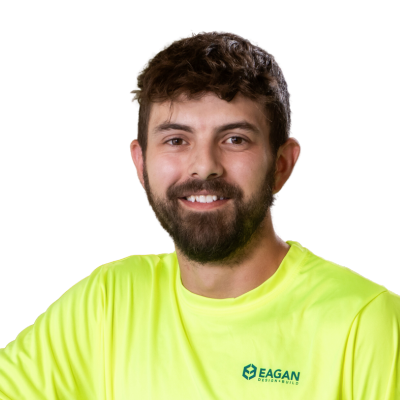 Seth Whitworth
Assistant Superintendent
Seth is a U.S. Army Veteran. He enjoys singing and taking his dog on walks. Seth grew up all around the U.S. and spent many years in other countries. He likes working with his hands, building, and finding solutions to problems.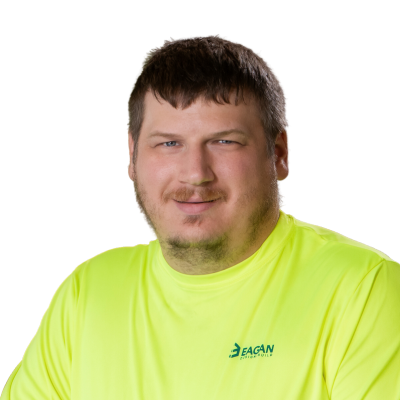 Eric Rehagen
Assistant Superintendent
Eric was born and raised in Washington, graduating from Washington high school in 2006. He went on to attend East Central College. Before joining the Eagan Building Group team, Eric spent over a decade in the construction sales industry. He enjoys spending time with his sons and wife, hiking, camping, and fishing.
Tim and the team at Eagan Design + Build were a pleasure to work with from start to finish. We faced numerous difficulties in our project, not the least of which was a lengthy permitting delay. Despite these challenges, they worked extra hard to get us open on time! I really appreciate their hard work and attention to detail. I would highly recommend Eagan Design + Build for any of your building needs!
I have had the privilege of working with the Eagan team on several projects over the past three years.  Every project validated my decision to choose Eagan.  Not only are they great at all the upfront consultation to ensure that they understand my needs and have accurately quoted based on those needs, but the finished product is everything I expected and more every time! What sets Eagan apart is that they work hand in hand with the architect and design team to fully understand your needs upfront to ensure there are no surprises on the back end with the finished product or the costs.
Can't say enough about how much we have loved working with this group for over 15+ years. The quality of the furniture is excellent and the customer service provided before, during, and after installations is why we continue to use this group for any furniture, design or builds needs in our offices. The ability to customize any design for architectural or construction needs is why they are hands down the best in the business.
I just wanted to thank you for your hard work and dedication in making sure that our vision for our new headquarters was realized. I appreciate the effort you put into listening and discussing our needs up front before finalizing the plan and your attention to detail throughout construction.
Just wanted to say thank you for your effort and the effort of your subcontractors in our project for the regional training center. The craftsmanship was good and you met a very tough schedule. Should the opportunity come in the future, we would not hesitate to work with you.
Our Company, Auto Assure, contracted with Eagan Building Group to remodel our offices in O'Fallon, MO.  They provided a full scope of work in a timely and professional manner.  The quality of the craftsmanship as well as the responsiveness to our needs was excellent.  Eagan communicated with us clearly and stayed within estimated costs.  We look forward to utilizing their service in the future.
Schedule a Free
Consultation
Explore your vision for your project. During the consultation, you'll have the opportunity to discuss your ideas, budget, and timeline with our team. We can provide you with expert advice on design and construction. You'll get the chance to learn more about our approach, process, and experience, as well as ask any questions you may have about the project.